Fast N' Loud is BACK, people!
While I've been writing a lot about the two upcoming Top Gear shows, it's worth remembering that there is some great motoring television to be enjoyed stateside as well – especially my favorite four-wheeled show, Fast N' Loud. 
Kind of like Flip or Flop for old hot rods, the show is hosted by Dallas-based entrepreneur Richard Rawlings and his wildly talented mechanic Aaron Kaufmann. Each episode, they complete a classic car renovation that turns junkyard diamonds into hot and desirable souped-up rides.
We're starved for episodes, but good news is on the way. A new season premieres on September 5, with a preview whetting our appetites on August 29.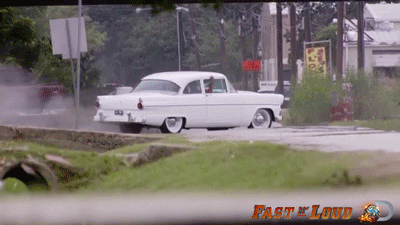 What makes Fast N' Loud so special? Well, for me it's precisely because it bucks so many trends of automotive shows. Host Richard Rawlings isn't a TV presenter – he's actually a blue-collar, balls-out entrepreneur who turned his passion into his profession and continues to build on his Gas Monkey episode throughout the year. There's a brutal authenticity to the show that you simply don't get with things like Top Gear.
Fast N' Loud is also incredibly accessible. With Top Gear, you have the likes of Chris Evans trying to outrun F-16 jet fighters in airbases in Nevada. You'd need millions of dollars to play those sorts of games.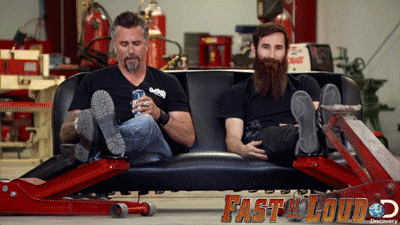 On Fast N' Loud, however, you'll find Richard Rawlings handing over $1,200 for a hunk-of-junk he's planning to turn into a dream machine.
I made the comparison with Flip or Flop earlier, and the show is kind of like that. People like me watch it knowing that we could probably afford to get in on that gravy train if we wanted to. In fact, in Richard's autobiography, Blood, Sweat and Beers, he even dedicates a third of the book to how you can start flipping cars for profit.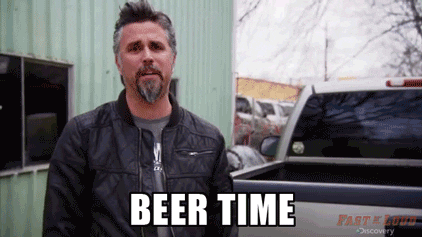 It's very different to the out-of-reach entertainment of Top Gear, and why I'd take Fast N' Loud over the BBC flagship any day.
One thing is for sure, though – for petrol-heads like me, we're going to be spoilt for choice this fall. With two iterations of Top Gear, a new season of Fast N' Loud and the ongoing adventures of Roadkill to enjoy, I'm going to be recruiting a beer assistant and settling in for some long nights on the couch.