Happy Birthday, Richard Rawlings
Richard Rawlings, the wise-cracking host of Fast 'N Loud, turns 47 today.
Britain might have Top Gear, but America's got its own rising stars in the world of automotive TV. Undeniably the best car show on cable television at the moment is Discovery Channel's Fast 'N Loud, which is to guys like me what all those HGTV home flipping shows are to my wife.
And today, the star of that show turns 47 years old. The very epitome of a silver fox, Richard Rawling's success has seen the name of his hot rod shop, Gas Monkey Garage, go from petrol-head chic to a household name; and spawned flavored tequila, energy drinks and a trio of successful eateries in its wake.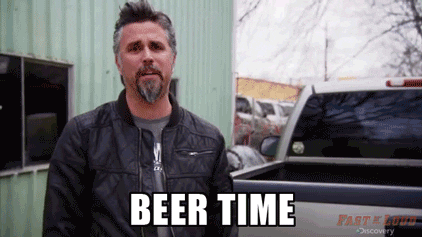 In my role as Echoba.se's resident car nut, I'd be missing a trick if I didn't tip my cap to Richard on this special day. I have a ton of admiration for this good ol' boy from Dallas – he's the kind of person I moved to America to become.
A life-long entrepreneur, Richard Rawlings was flipping cars and making deals while still in high school. He schlepped beer door to door, worked as a firefighter, EMT and cop, and started his own successful printing business – the sale of which which financed the first Gas Monkey Garage back at the turn of the 21st century.
To me, Richard is the epitome of the American dream. He follows his passions – cars, and bikes and beer – and has made himself a prodigiously successful empire out of them. While the rest of us were sitting at our desks, enduring our shitty day jobs, he was busting his ass to turn his interests into enterprises; and the level of success he's achieved demonstrates that anything is possible if you're willing to dream it, follow it, and build it.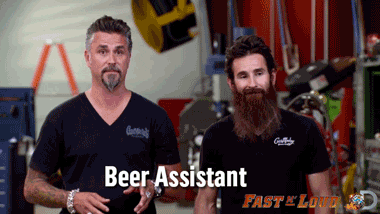 And behind the whoops and hollers of his onscreen personality, Rawlings seems to be a pretty down-to-earth dude. He's a shrewd businessman, but a loyal boss. He's a tough negotiator, but takes his own shortfalls on the chin. The story of his marriage – losing the love of his life, and then remarrying her a few years later – is the stuff of romantic comedies.
A lot of people laugh at me when I say what a great dude this reality TV star seems to be; but I'll stick by my opinion. I've got less than a decade to get my shit together; but by the time I'm 47, I hope I'm living my dreams in the same way he does.
Happy birthday, dude.