Spider-Man is coming home – literally.
Yesterday, at CinemaCon in Las Vegas, Tom Holland made an important announcement. The web-slinging new addition to the cast of Captain America: Civil War unveiled the title of his own new movie, airing in July 2017.
Spider-Man: Homecoming is an obvious nod to the fact that Marvel's prodigal son – their flagship superhero, and the most recognizable member of the Marvel family – is being brought back into the fold after decades under the Sony movie umbrella.
We got a sneak peak of Spidey in the recent Captain America: Civil War trailer, and things are looking good. We just have to wonder what Marvel have in store for old web-head as he gears up for his own outing next year.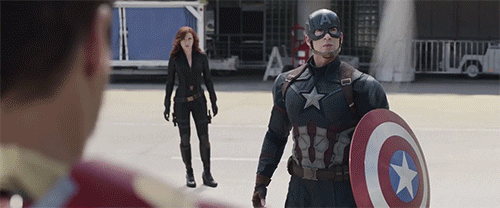 The movie title gives Sony a subtle middle finger, clearly referencing the fact that Spidey is back where he belongs. Personally, I also dug the little Spidey emoji drawn underneath; which suggests that the MCU take on our friendly, neighborhood Spiderman will focus more on him being a wise-cracking teenager, instead of a brooding little snot like Andrew Garfield portrayed him in The Amazing Spider-Man 1 and 2.
We'll fill you in when more details get released – but in the meantime, I'm dusting off my web-shooters and gearing up for Spidey's debut next month, in Captain America: Civil War.